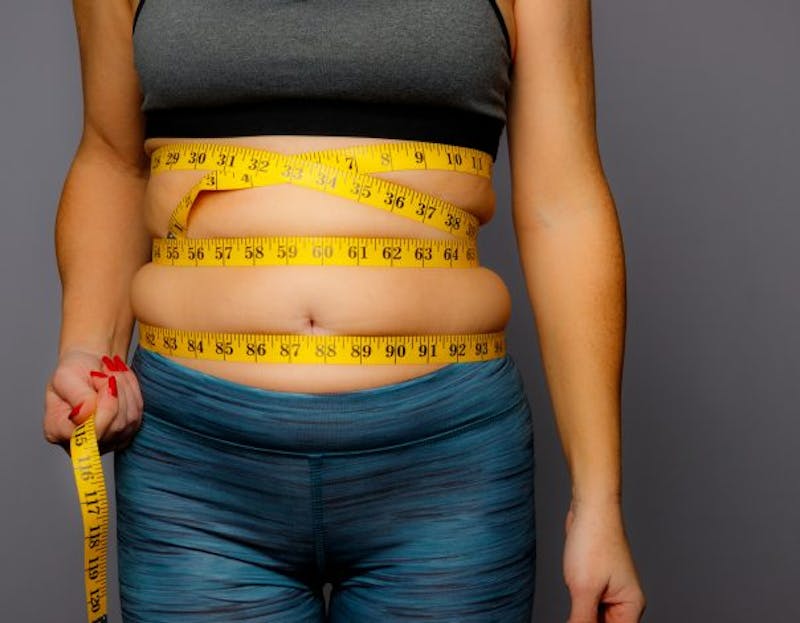 Many people can tend to think of liposuction as an easy way to quickly lose weight. Unfortunately, liposuction is not a magic solution to shed pounds.
Weight loss is best achieved with the same two things it always has been: diet and exercise. People who try to use liposuction to lose weight very often wind up gaining it right back because the root cause of the problem, an improper diet or lack of exercise, is not addressed. This can be quite disappointing.
Health risks
While liposuction is generally a very safe and simple procedure, the higher the amount of fat it is used to address, the higher the risk of surgical complications. Surgical complications can include:
Fat or blood clots, which can travel to the lungs

Toxic reactions to the injected solution (lidocaine)

Pulmonary edema (excess fluid in the lungs)
Obese patients have an even higher risk of experiencing complications, which is why liposuction is not recommended for individuals with a BMI (body mass index) of 39 or higher.
What is liposuction for, if not to lose weight?
Liposuction is designed to contour specific parts of your body and address pockets of stubborn fat that don't reduce with diet or exercise. No matter how hard you work at it, these jiggly fat areas do not reduce. Depending on your body-contouring needs, liposuction can address the neck and double chin, buttocks, breasts, arms, thighs, or abdomen.
Keep in mind that the maximum amount of weight you might lose with this procedure is 8-10 pounds. Small areas are sculpted and look slimmer, but overall weight loss is minimal. Many patients get a boost from liposuction because they can see an immediate result, and they wind up more motivated to continue or improve on a healthy diet and exercise routine, which often leads to further weight loss.
Get advice from an honest plastic surgeon
Be sure you talk with a trusted doctor about whether you are a candidate for plastic surgery and what your options are. If you are looking to lose weight, there are other possible surgeries that could help. Dr. Stephens can provide honest consultation and help you consider your options.