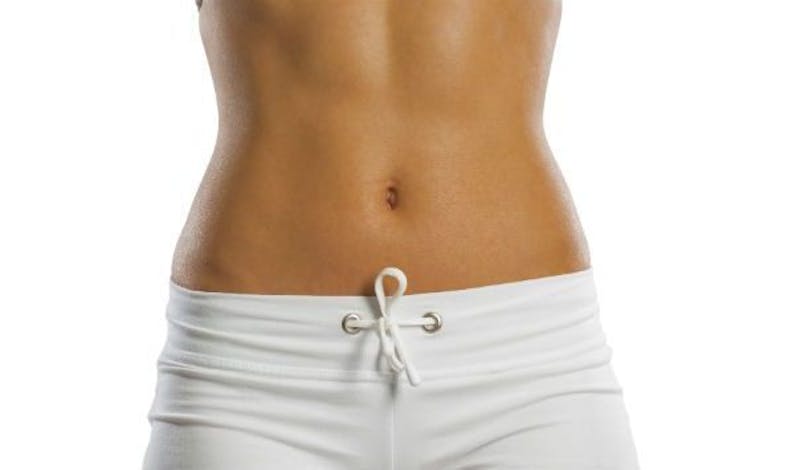 Extra layers of abdominal fat and skin can be incredibly difficult to get rid of. Even people who regularly exercise and maintain a clean diet can still struggle with cosmetic issues around their stomach. For these patients, it might be time to consider a cosmetic procedure such as a tummy tuck or liposuction to finally achieve a slim and well-contoured stomach.
Getting Rid of Belly Fat and Skin
The human body creates pockets of fat as an alternative energy source when too many calories are eaten and not enough calories are burnt. The easiest place to store the fat is around the midsection where it will serve as a "cushion" for the internal organs.
Even if you are able to burn away these layers of fat, you might still struggle with rolls of loose skin that can be nearly impossible to remove without cosmetic surgery.
What is Liposuction?
Liposuction is a type of surgery that is designed to remove excess fatty tissue. This procedure can be carried out almost anywhere on the body, but most patients undergo liposuction to remove fat from their midsection, waist, and thighs.
Where an incision is made depends on the location of the fat. Some patients may want fat removed from the entirety of their midsection.
Liposuction is a major surgery that almost always requires general anesthesia or intravenous sedation. Patients should plan on spending a few days in bed and will need to avoid strenuous physical activity for a month or longer.
Recovery time may vary, but the results will last a lifetime with the proper aftercare, a healthy diet, and regular exercise.
The Tummy Tuck Procedure
A tummy tuck is a slightly different approach for contouring a stomach. Instead of just removing pockets of fat, the surgeon will remove excess skin and adjust the position of the abdominal muscles. By having the abdominal wall tightened, patients will often be able to enjoy dramatic results. The length of the procedure may vary.
As a general rule, tummy tucks are considered to be a much more comprehensive approach to altering the appearance of one's midsection.
During a tummy tuck, surgeons may use many of the same tools as a liposuction procedure to remove fat before adjusting the skin and muscles. Depending on the extent of the surgery, the recovery period might be longer.
Contact Us
Contact the office of Dr. J. Anthony Stephens, MD today. Patients will be given more information on both of these procedures during their initial consultation with the surgeon in order to determine which treatment will best suit their needs.