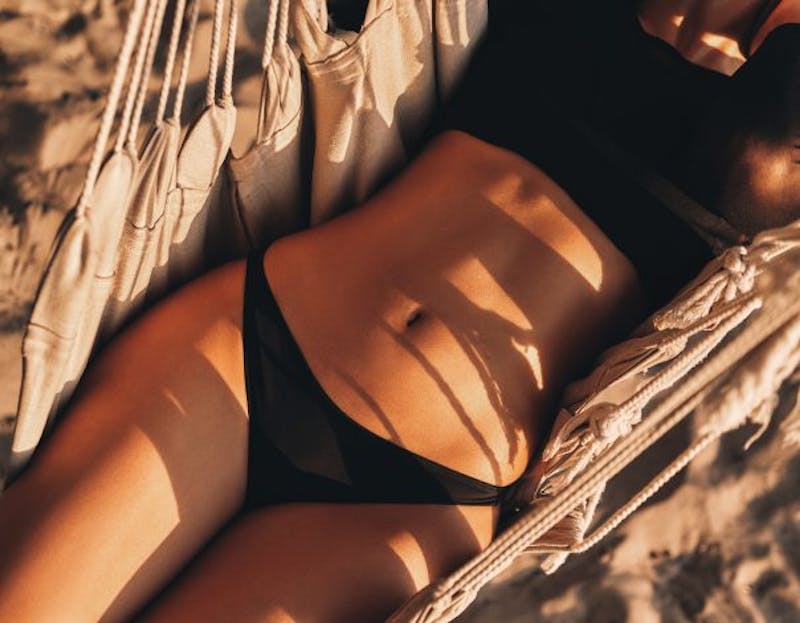 Despite a healthy lifestyle and many hours spent at the gym, it can be difficult for some patients to achieve the lower body appearance they desire without a cosmetic intervention. While non-invasive treatments such as CoolSculpting may be effective in removing small bulges of fat, only a surgical tummy tuck can comprehensively address the midsection from multiple angles.
Abdominoplasty can help remove excess sagging skin, trim away unwanted fat, and tighten weakened or separated six-pack muscles. This is great news for women who have lost their figure after pregnancy, as well as for those who are struggling with changes in their physiques due to the natural aging process.
While a tummy tuck is the gold standard when it comes to rejuvenating your belly, it does come with some serious downtime. This is where the mini tummy tuck becomes a topic of conversation. A mini tummy tuck can achieve excellent body contouring results in the right situation and for the right patients. Below, we will explore the benefits of both full and mini abdominoplasty and explain how to choose the best technique for your goals and comfort levels.
Why choose a full tummy tuck?
A full tummy tuck sculpts the abdomen by removing redundant skin folds, reducing excess fat, and tightening the underlying stomach muscles. During the procedure, the belly button can be repositioned in a more youthful and aesthetically pleasing location.
A full abdominoplasty is ideal for addressing:
Rolls of skin and fat around the belly

A "pooch" caused by diastasis recti (separation of the stomach muscles)

An excess of tissue around the hips and flanks
Good candidates for a full tummy tuck are at or close to their ideal weight (within 10-15 pounds) and are mentally and physically healthy. They are non-smokers who have realistic expectations for their results based on a private consultation with their plastic surgeon.
How is a traditional tummy tuck performed?
Abdominoplasty is an outpatient procedure performed under general anesthesia. The incision is made stretching from hip to hip, with the scar typically well-hidden by the bikini line. Through this opening, the surgeon is able to remove excess skin, fat, and tissue while tightening weakened stomach muscles that may have separated after pregnancy. The skin is then pulled down, and the wounds are closed with sutures. Most clients can resume their regular routine within around 14 days.
What is a mini tummy tuck, and how does it differ from the full version?
A mini tummy tuck can flatten and sculpt the region below the belly button. It helps reshape the area near the bikini line. With a shorter incision and limited treatment zone, a mini abdominoplasty offers the patient a shorter downtime of around one week. With this procedure, however, the belly button is not repositioned.
How can I choose the right procedure for me?
Both the full and mini tummy tucks address sagging skin and bulging in the belly. If you are only concerned about loose skin near the bikini line in the lower region of the abdomen, a mini tummy tuck could be just the thing to help you feel more confident in your presentation. On the other hand, if you have drooping skin both below and above the belly button and you are looking to reposition the navel during surgery, you'll be happiest with a traditional full abdominoplasty. In the end, only a confidential consultation with your plastic surgeon, along with a physical evaluation, will determine the right fit for your goals.
What is the takeaway?
Both a full abdominoplasty and a mini tummy tuck can help rejuvenate your physique and enhance your wardrobe options. As common sense would dictate, a full tummy tuck is more comprehensive in what it can achieve in terms of body contouring. However, the right plastic surgeon can work magic with a mini tummy tuck, making it ideal for busy, active clients who can't spare the two weeks of downtime. Contact Dr. Stephens today to schedule an appointment and discover the best body sculpting treatments for you!