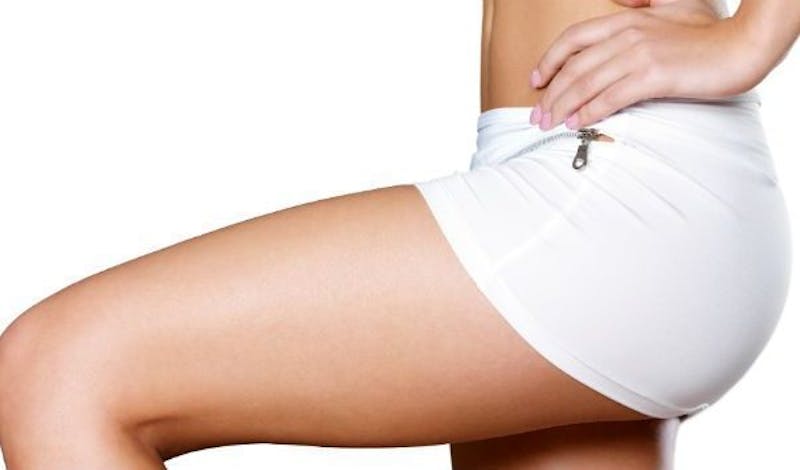 There are few things in the world that are as exciting as meeting your weight goals, but many patients find themselves struggling with excess skin in areas such as their thighs and hips after dropping some pounds.
If this sounds like your situation, then you might want to consider a thigh lift to contour your legs and once again feel confident in your appearance.
Will the Excess Skin Go Away?
Patients will often put off this surgery because they believe that the loose skin will go away on its own. Ongoing exercise might reduce the amount of sagging skin around one's body, but that is not always enough.
Those that have lost a large amount of weight in a short period of time might have to deal with sagging skin for years on end. Even after that amount of time, all of the skin might not shrink back to a smaller size.
A thigh lift is an excellent treatment to remove excess skin and contour the soft tissue under the skin for a trim and toned appearance.
The Thigh Lift Procedure
A thigh lift can either be carried out under IV anesthesia or general anesthesia. With both of these options, the patients will feel absolutely nothing during their procedure.
Once the anesthesia has been administered, incisions will then be made in the groin area or along the outside of the hips depending on the type of thigh lift that is being carried out.
Incisions are made near the groin because the scars will not be visible under any clothing including swimwear.
The surgeon will then begin the process of removing excess skin and repositioning the soft tissue under the skin. After the tissue is in the correct place, the skin is then gently folded up, and the incisions are sutured shut.
Liposuction and Thigh Lifts
A thigh lift can also be carried out with liposuction to improve the results. If this is the case, then the surgeon will use a small rod to remove excess fat immediately after the incision has been made.
Besides the removal of the extra fat, the procedure is very similar to a traditional thigh lift. Some patients that have a liposuction carried out in addition to a thigh lift might have a longer recovery period.
What Will My Recovery Be Like?
The recovery time for a thigh lift is around three weeks. During the first week, patients should plan on staying in bed and moving as little as possible.
This is why it is always best to have meals made ahead and someone nearby to help. Patients may be given a prescription painkiller to help with any discomfort that they might have.
By the third week, patients will need to have a post-op visit with the surgeon to ensure that they are healing properly and ready to engage in their regular daily activities.
If you have excess skin and are interested in a thigh lift, contact the office of Dr. J. Anthony Stephens, MDtoday to schedule a consultation.