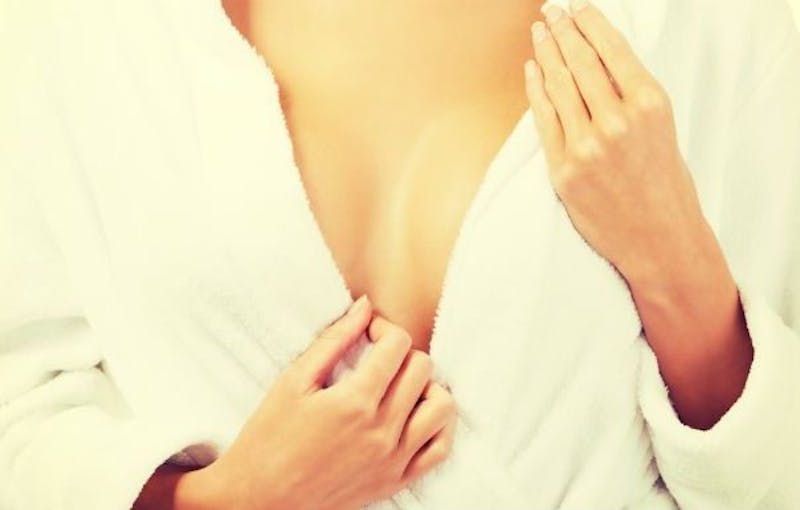 Breast implants are one of the most popular surgical procedures in the United States. Women looking to get a breast augmentation have had two different implant options since 2006. They could either choose silicone or saline breast implants. While they are both high quality options, they each have their own advantages and disadvantages. Knowing the exact differences between silicone and saline implants is the only way to make the best decision concerning your body.
Look and Feel
The biggest difference between silicone and saline breast implants is the material used to make each implant. Silicone implants come filled with a silicone gel that feels almost exactly like human fat. Since the material inside silicone implants resembles human fat, they will look and feel completely natural when implanted into the body.
Saline implants are implanted into the breast empty, and they are then filled with a saline solution. While the saline implant will make it much easier to get the proper sizing, they do not feel as natural as the silicone implants.
Risks
If a silicone implant ruptures, the silicone inside will start to slowly leak. Silicone implants were briefly taken off the market in the 1990s after the FDA was concerned with the potential risks of silicone on the body. They have since proven that silicone has no harmful long-term risks when it comes in contact with the body. While there are no long-term risks associated with a ruptured silicone implant, breast pain is very common. A ruptured silicone implant is also very hard to detect, so it recommended for everyone with silicone implants to get checked for ruptures and leaks every two years.
Saline implants have almost no risks if they happen to rupture. If they rupture, then the saline solution will be absorbed into the surrounding breast tissue without causing any pain. The only problems with a ruptured saline implant is that it will quickly deflate, which will give you an unnatural look until you can visit the doctor.
Other Factors
Depending on your individual needs, you may have only one choice when it comes to breast implants. People that are very thin or have very little breast tissue are not ideal matches for saline implants. A saline implant has an increased risk of becoming firm and rippling on extremely thin people.
If you're interested in a breast augmentation, our medical staff at Dr. Stephens' office can help determine the best implant type for you. During your consultation we can evaluate the pros and cons of each, and help you reach an informed decision. Contact Dr. Stephens' office today to schedule your appointment.