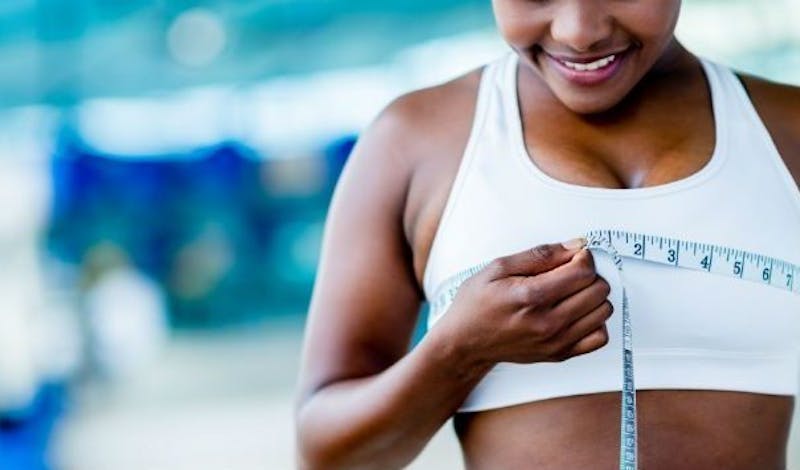 Your bust size is a very personal matter. No one can tell you what is right for you except you. You may be happy with your body when it comes to everything else, but the size of your breasts can be a disappointment.
Whether you want more fullness, a larger bust, or feel that your breasts are out of proportion to your body, there is nothing that you can do on your own to alter your bust size. Supportive garments can only go so far, and the results are temporary.
When you are looking for a permanent change, breast implants can help you get the bust size you have always wanted.
It's All About Giving You the Bust Size that Makes You Happy
Breast implants offer you the flexibility to mold your breasts to your desired size. You can finally turn your dreams into reality when you place yourself in the competent hands of an experienced surgeon.
You'll sit down and discuss your goals for your bust size. The surgeon will evaluate your breasts and explain your options. You can choose between saline implants or silicone implants.
Learn About Implant Placement and Incisions
When you opt for breast implants, you will also need to decide about the placement of your implants. The implants may be placed beneath the breast tissue or behind. Incisions may be made in various locations.
Weigh all of the alternatives with the surgeon and ask questions concerning the best plan for you. Once you are comfortable with your decision, you can move forward.
Preparing for Your Procedure
Breast implant surgery is usually performed on an outpatient basis. Once your implants have been inserted, your incisions will be closed, and you will be sent to recovery. Expect to wear a support bra when you leave and in the days that follow. This will help you to minimize swelling.
You will be provided with care instructions and a list of restrictions on activities. Be sure to follow the surgeon's instructions and seek assistance if you have any concerns.
Learn More About Breast Implants Today
Contact the office of Dr. J. Anthony Stephens, MD today to set up a consultation and discuss the possibility of breast implant surgery. It is important that you ask questions and share important information about your health history. Once you have the answers you seek, you can take the next step in having the breast size that works for you.