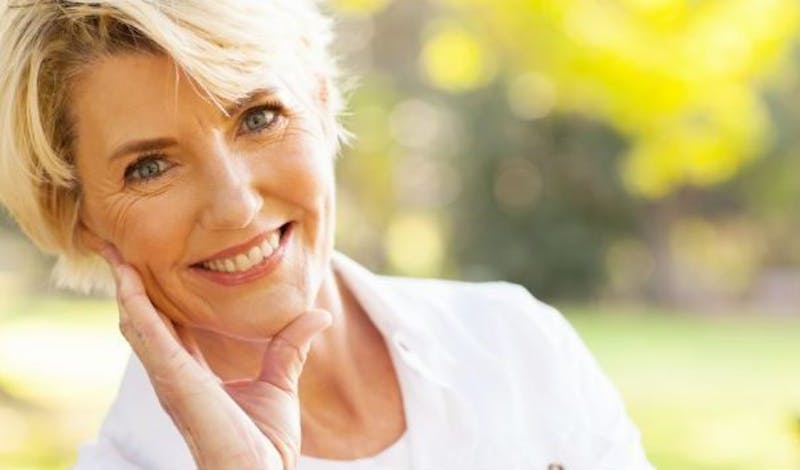 With the ever-increasing number of options in the cosmetic industry, people who are experiencing the visible signs of aging no longer have to resign themselves to wrinkles, lines, and folds. Not only are more surgeries available, but the negative stigma surrounding plastic surgery is beginning to fade. Advances in this area of medicine have not only created a wide range of treatment options, but recovery times are being reduced and results are lasting longer than in the past.
When it comes to treatment options for facial wrinkles and sagging skin, it can be difficult to choose from the two most popular procedures – a facelift or a brow lift. Knowing the differences between the two can help you determine which is right for your cosmetic goals.
Short-Term Goals
Whether or not to undergo a facelift or a brow lift is a very personal decision that only you can make, but you should consider what your short-term goals are. Evaluate your face, and decide what your aesthetic concerns are. If you are only unhappy with the area right above your eyes, then a brow lift can effectively correct this area. However, if you want to make improvements throughout your face, then you may want to opt for the full facelift procedure.
Long-Term Goals
As you are evaluating your goals, also consider what you may want in the future. For example, your whole face may be starting to show some preliminary signs of aging now, making a facelift a real possibility in the future. If you are planning to have a facelift anyway, then you may want to consider choosing that procedure now. Rather than doing a brow lift now and a facelift later, you can opt to correct all of your problem areas at once.
Your Comfort Level with Plastic Surgery
Some people are afraid to undergo procedures because they are anxious about the pain involved. Even if they are assured that they will not feel anything, they still experience anxiety about the procedure and recovery process. If the thought of one of these procedures makes you nervous, consider starting with the brow lift. Opting for a smaller procedure that covers a smaller surface area can help give you the confidence to opt for the other procedure when you are more comfortable and when you truly need it.
The decision is yours, but these considerations along with the professional advice of our medical team can help you to decide if a facelift or a brow lift is better suited to your needs. At the office of Dr. Anthony Stephens, our medical team is available to answer any questions you may have. Our patients are our top priority, and we work with each patient individually to create a treatment plan tailored to his or her needs. Contact Dr. Stephens today to schedule your consultation.