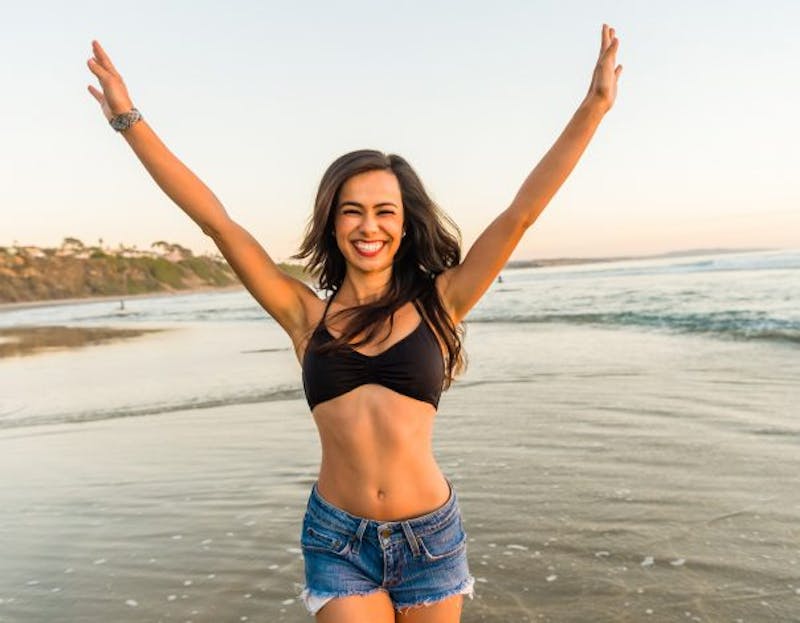 If you have been struggling to trim unwanted bulges in the lower body through long hours at the gym and a restricted diet, it can be highly frustrating to see your efforts go unrewarded. The fat around the midsection is notoriously resistant to exercise, leaving you eager to pursue a cosmetic procedure.
Tummy tuck surgery can be transformative, helping to flatten, trim and tone the abdomen while removing excess fat. After abdominoplasty, your physique will appear more youthful and sculpted.
While this is exciting news, you must be realistic in your expectations. Below you will find several common misconceptions about tummy tuck surgery that can lead you to achieve a more balanced, realistic view of your procedure.
Misconception #1: A tummy tuck is a weight loss procedure
This is among the most common errors that people make when discussing a tummy tuck. The reality is that a tummy tuck should only be performed when you are at a healthy, stable weight. Rather than helping you shed pounds, a tummy tuck is a fat loss procedure that can contour your belly and create a more attractive appearance in shorts, swimwear, and eveningwear. The treatment can help remove loose skin and tighten separated six-pack muscles, boosting your self-confidence and self-image.
Misconception #2: A tummy tuck is the same thing as liposuction
During liposuction, your surgeon creates a small incision at the treatment site and inserts a slender tube known as a cannula. Excess fat is then suctioned out through this tube and discarded, or it is preserved for a fat transfer procedure later. Besides removing excess fat, liposuction cannot tighten the stomach muscles, remove sagging skin, or reposition the belly button. Those are all goals that can only be achieved with a tummy tuck.
Liposuction and abdominoplasty are often combined to deliver the most comprehensive body contouring results possible. Note that while your outcome may improve, undergoing both procedures in tandem will increase your recovery time and your costs.
Misconception #3: Tummy tucks are only for women
While women have historically flocked to cosmetic treatments to help them look and feel their best, men, as well as non-binary individuals, are gradually beginning to discover the incredible benefits of abdominoplasty. The procedure is appropriate for anyone struggling with loose, drooping skin, separated stomach muscles, and stubborn fat.
Misconception #4: A tummy tuck will leave an unsightly scar
The incision for a tummy tuck is made from one hip to another, but it is well hidden within the bikini line. When wearing a bathing suit or underpants, your scars will be virtually invisible. Advanced surgical techniques, as well as your plastic surgeon's elite skill and artistry, will ensure a result that is seamless and natural-looking. If you are still unhappy with your scarring, you can undergo non-invasive cosmetic treatments such as laser skin resurfacing that can help to fade your incisions. You can also make use of medical-grade skincare products that are engineered to minimize scarring.
Misconception #5: Only lazy people get tummy tucks
On the contrary, many people who get tummy tucks are in excellent shape but struggle with stubborn fat bulging and excess skin in the midsection. These individuals may be at a healthy weight, follow an exercise regimen daily, and eat a healthy, nutritious diet, but no matter what they do, they cannot contour the lower body on their own. There are simply some cases where abdominoplasty is the only option for achieving a toned, slim and flat belly.
What is the takeaway?
Abdominoplasty is among the most popular and successful aesthetic treatments on the market, with millions of procedures performed every year around the globe. Suppose you understand the benefits of your tummy tuck without turning a blind eye to the risks and drawbacks. In that case, you will be able to move forward with confidence, knowing you have adequately educated and prepared yourself. Call Dr. J. Anthony Stephens, board-certified plastic surgeon, today discover how a tummy tuck can help you look younger and feel more energized.