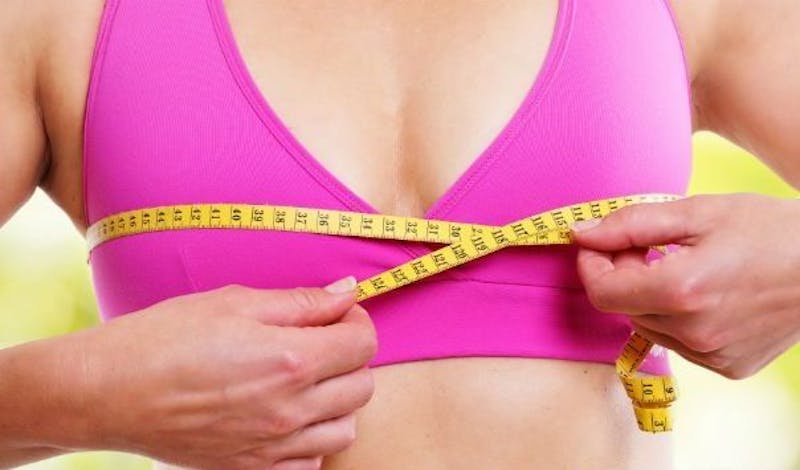 Breast reduction surgery is a major procedure. The patient is sedated, and treatment time may vary. Excess fat and skin will be removed to give the reduced breast a natural appearance.
Most people need to take a week or more off from work to recover from the surgery. They will need to have follow-up appointments with the surgeon to have their stitches and bandages removed.
The doctor may prescribe painkillers. Patients should not exercise or do any heavy lifting for at least a month after surgery.
Why have breast reduction surgery?
While large breasts are generally considered attractive and desirable, they can cause problems for some women. Large breasts can cause neck, back and shoulder pain in women, especially small women. Some women with large breasts can also develop a chronic rash or irritation under them. Large breasts can pull on bra straps and cause them to dig into a woman's shoulders. They can also make it difficult for a woman to exercise.
In some cases, one breast is markedly bigger than the other. Breast reduction surgery can bring the breasts into better proportion.
Men may also undergo breast reduction surgery. Some men develop a condition called gynecomastia in which their breasts become unduly large.
What are the risks?
Breast reduction surgery has the same risks associated with any major surgery. It may cause scarring or differences in the size, symmetry and shape of the right and left breasts. If the breasts are too mismatched, the patient may need more surgery.
Who is a good candidate for breast reduction surgery?
The ideal candidate is an adult woman in good overall health who has realistic expectations and does not smoke.
Teenagers should wait until their breasts have finished developing before undergoing breast reduction surgery.
Women who plan to have children should know that the surgery could interfere with their ability to breastfeed. They should discuss the matter with the doctor.
Women with a history of irregular mammograms or undiagnosed lumps are not good candidates for breast reduction surgery. Neither are women who are severely obese, have diabetes or heart disease. People with clotting or wound healing disorders should not undergo breast reduction surgery. Neither should people with a family history of heart disease, diabetes, clotting disorders or wound healing disorders.
Schedule a Consultation
If your breasts have given you an unbalanced figure, you may be a candidate for breast reduction surgery. Contact the office of Dr. J. Anthony Stephens, MD today.